Purple Square joins the DMA. We are excited to announce that we have confirmed our membership with the Data & Marketing Association (DMA), the UK's leading trade association for data-driven marketers.
"Membership of the DMA really is a badge of accreditation, so we are proud to be part of the community. The whole team at Purple Square has the opportunity to benefit from the insight, knowledge and support the DMA has to offer. We also look forward to working as part of the DMA to ensure a sustainable future for our industry, based on the principles of the DMA Code and putting the customer at the heart of everything we do." Maree Wallis, Head of Marketing at Purple Square.
Read the full press release below.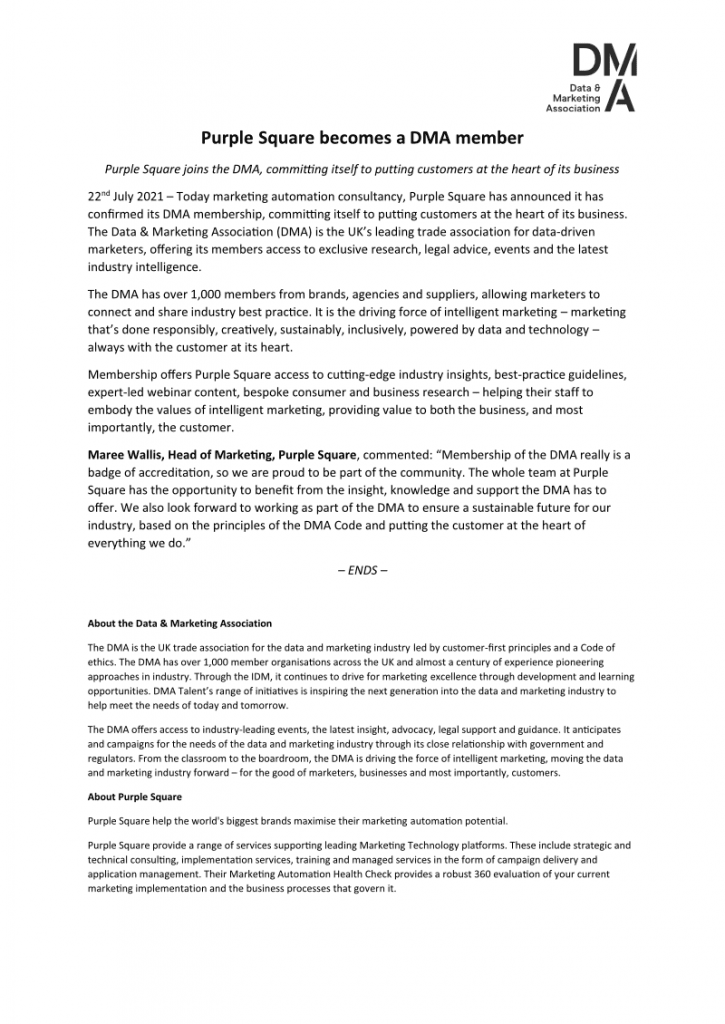 If you would like to ask us any questions, please get in touch.